The Winter 2011 e-Edition is Now Available!
March 1, 2011 - Login - Subscribe NOW! ;

Here are some Highlights of this Issue!
Nicholas Postgate alerts us to the challenges of a Moribund Mass and the importance of the Catholic Counterculture - Page 6
Maria J. Cirurgião makes better known the immense labors of L'Abbé Migne to publish the Church Fathers: An Engagement of Love and Toil - Page 10

Monsignor Barreiro gives us a detailed account of the Problems of Christian Democracy - Page 18

Anne Barbeau Gardiner reveals to us Saint John Fisher, Defender of the Mystery - Page 28

Michael P. Foley takes us to Septuagesima: The Time that Land Forgot - Page 42

William Newton shows us how Beauty Will Save the World - Page 48

James Tillman gives us An Apology for the Confessional State - Page 60
And many more essays on our Catholic Culture! Click here to Subscribe or Log-in.
The Latin Mass E-Edition is NOW HALF PRICE through May 1, 2011!!!
First Year $15 - Regular rate is $30/year.
Offer expires May, 2011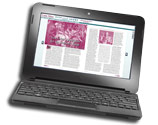 The E-EDITION of the The Latin Mass magazine is now HALF PRICE for a limited time. Subscribe today to The Latin Mass and discover the world of Catholic Culture, Truth, and Beauty for Just $15 – E-Edition subscriptions begin immediately and, as a FREE BONUS, you receive the entire past year of The Latin Mass! Click here. The e-Edition can be read on the Internet and downloaded in PDF format to your computer and printed as desired for ONLY $15!
To see a sampling of some of the articles in a typical issue, just scroll down.
Here are just some advantages of the e-Edition:
• Immediate avaiIability - no postal delays
• Personal online library you can use any time.
• Print out the entire issue or selected articles.
• Online and printed editions are identical
• Enlarge the text of articles for easy reading!